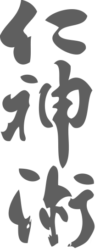 "Thank you for the fabulous course you gave. I like your energy and enthusiasm, just hope I'll also be able to reach that point and integrity one day."
Each basic text seminar consists of two parts:Part 1, the foundation, introduces the dynamic qualities of the 26 Safety Energy Locks, the Trinity Flows, the concepts of Depths within the body, and the Physio-Philosophy of Jin Shin Jyutsu. Interspersed with lecture are ample periods of hands-on application. Part 2 (prerequisite: Part 1) introduces the 12 Organ Function Energy, listening to pulses, the Special Body Function Energy and how these contribute to harmonizing body, mind and spirit.
After attendance of one full seminar, a certificate of completion is issued. Upon completion of a student's third full basic seminar, a document of attendance is issued, signifying attainment of minimum practioner-level training.