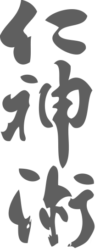 "Thank you for the fabulous course you gave. I like your energy and enthusiasm, just hope I'll also be able to reach that point and integrity one day."
Each basic text seminar consists of two parts:Part 1, the foundation, introduces the dynamic qualities of the 26 Safety Energy Locks, the Trinity Flows, the concepts of Depths within the body, and the Physio-Philosophy of Jin Shin Jyutsu. Interspersed with lecture are ample periods of hands-on application. Part 2 (prerequisite: Part 1) introduces the 12 Organ Function Energy, listening to pulses, the Special Body Function Energy and how these contribute to harmonizing body, mind and spirit.
August 25 – August 29, 2021
5-Day Basic Seminar
Dornbirn, Austria
Language: German
Registration and questions:
Phone: +43 (0)664 4532490
Email: hedi.zengerle@jsj.at
Co-Organisation: Brigitte Rein
Phone: +43 (0)664 4471652
Email: brigitte.rein@jsj.at

September 8 -September 12, 2021
5-Day Basic Seminar
Lausanne, Switzerland
Language: French
Registration and questions:
Sonja J. Müller
Phone: +41 79 716 72 86
Email: mail@sonjamueller.ch
After attendance of one full seminar, a certificate of completion is issued. Upon completion of a student's third full basic seminar, a document of attendance is issued, signifying attainment of minimum practioner-level training.